It's finally Friday, and we've got a giveaway to make your day even better! Here's how you can enter to win an ARC of Amber J. Keyser's
Pointe, Claw
on Goodreads: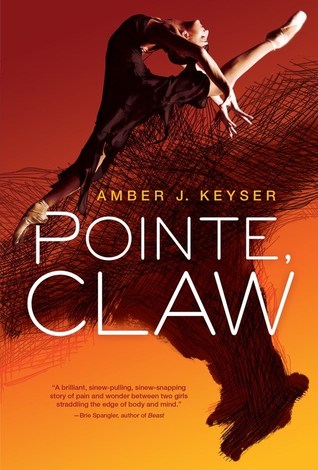 Enter Giveaway
Jessie Vale dances in an elite ballet program. She has to be perfect to land a spot with the professional company. When Jessie is cast in an animalistic avant-garde production, her careful composure cracks wide open.
Meanwhile, her friend Dawn McCormick's world is full of holes. She wakes in strange places, bruised, battered, and unable to speak. The doctors are out of ideas.
These childhood friends are both running out of time. At every turn, they crash into the many ways girls are watched, judged, used, and discarded. Should they play it safe or go feral?
"[A brilliant] story of pain and wonder between two girls straddling the edge of body and mind."—Brie Spangler, author of
Beast
Want to start reading
Pointe, Claw
today? Download a
free sample chapter
or
request it on NetGalley
.